Does Breeze Airways Have Wifi? Inflight Wi-Fi Guide
Yes, Breeze airline offers wifi on its A220-300 airline. A new Breeze Airways plane equipped with Wi-Fi is now in operation. The A220-300 was fitted with Viasat's inflight internet service earlier this month and is currently flying in beta mode within Breeze's network. 
At present, only two out of the total twelve Airbus A220s belonging to Breeze Airlines are equipped with Wi-Fi. However, the airline has planned to install Wi-Fi on all of its Airbus A220s by the early months of 2024. As for the Embraer E190/195s, there are no plans to include Wi-Fi on them.
Breeze Airways WIFI: Stay Connected Even at 30,000 Feet
Experience uninterrupted connectivity with high-speed WiFi available on selected flights operated by A220. Feel connected throughout your journey with wifi on breeze airways.
Breeze announced Viasat as its service provider in March 2022, with plans to launch the system online in October last year. However, the installations of Breeze Airways wifi 2023 are running behind schedule. Breeze expects one more plane to be installed with the "Breeze Beta" high-speed internet connectivity service by the end of summer. The whole fleet of A220 is expected to have the system equipped by the end of the year.
How to Connect to WiFi on Breeze Airways?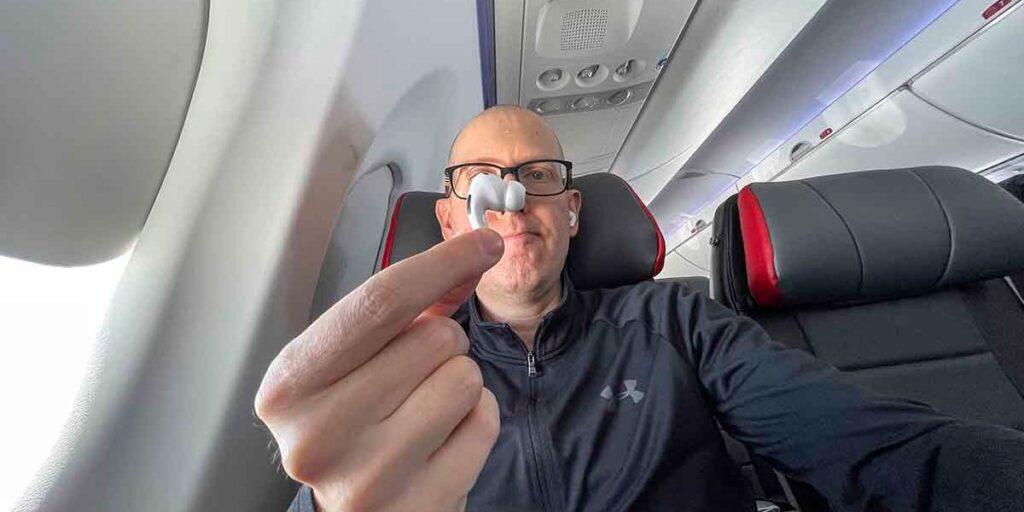 If you're a passenger on a Breeze Airways flight and want to connect to the internet using your laptop, mobile, or tablet, you'll need to follow just two simple steps. Firstly, make sure your device is in Airplane Mode. Then, to connect to the WiFi network, just follow these straightforward instructions as given below:
1. Go to your device settings and turn on WiFi, then switch to Airplane Mode.
2. Look for wifi.flybreeze.com in the list of available networks and click on it. This will take you to the login page for your Breeze account. You can also use the Breeze app on your mobile device to log in.
3. Follow the payment instructions on the WiFi page to complete your purchase. If you have BreezePoints, you can use them to pay for WiFi by selecting BreezePoints as your payment option during checkout.
That's it! You're now connected to the WiFi network.
How to Access Free entertainment?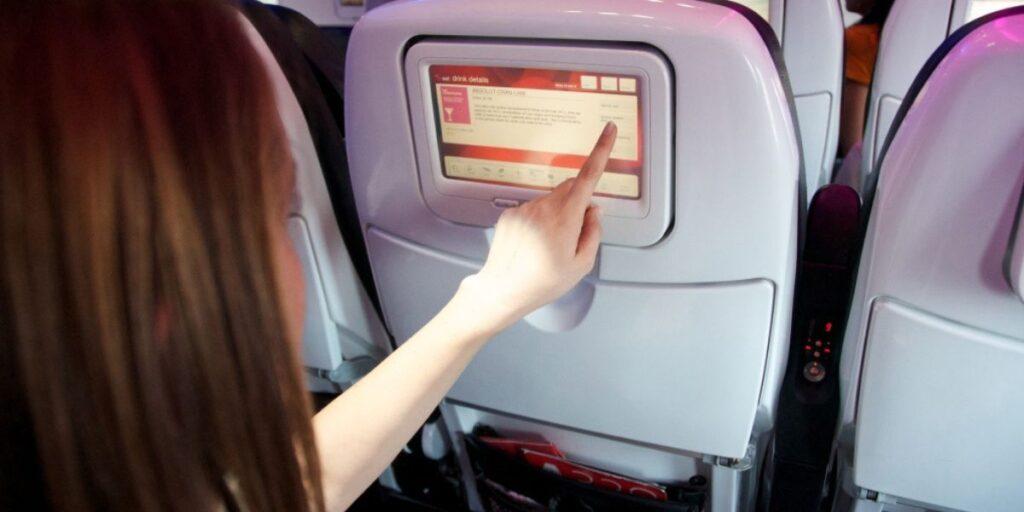 Breeze Airways began as a small company but has quickly grown and now has ambitions to offer flights to over 30 destinations within the United States. To access the free entertainment during your flight, put your phone on airline mode and if you're on one of the Embraer planes, select BreezeOnBoard from the list of available networks. For those on their A220s, choose wifi.flybreeze.com from the list. That's all you need to do to start enjoying the internet during your flight.
Easy access with these steps to free entertainment during your flight with Breeze.
Go to your device settings and switch on Airplane Mode.
Turn on your WiFi.
If you're on one of our Embraer planes, select "BreezeOnBoard" from the list of available networks.
For those traveling with A220s, choose "wifi.flybreeze.com" from the list.
That's all you need to do to start enjoying the internet during your flight!
Final Thoughts!
Breeze Airways is a low-cost American airline and is considered one of the top domestic carriers in the United States. In an effort to enhance their passengers' experience, Breeze plans to introduce wifi services on all their A220s flights by 2024. This means that by using your smartphone, tablet, or laptop, you'll be able to access in-flight wifi at an affordable cost. The steps to connect are simple and easy to follow.
FAQs Related to Breeze Airways Wifi
Is there wifi on breeze airways?
Yes, Passengers traveling with Breeze A220-300 airline can enjoy inflight wifi. 
Which Breeze flights have WiFi
Out of all twelve Airbus A220s owned by Breeze Airlines, only two have Wi-Fi capabilities.
Does Breeze Airways wifi 2023 available on A220 300 planes? 
Breeze Airlines has recently launched a new offering for their A220 300 aircraft that includes a variety of onboard snacks and drinks, and WiFi.